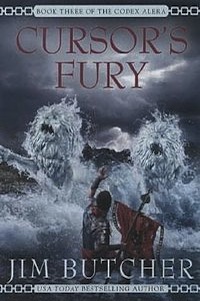 Cursor's Fury is the third book of the Codex Alera series by Jim Butcher. It takes place approximately two years after the events in Academ's Fury.
Gaius Sextus must form an alliance with Attis as they fight against the High Lord of Kalare, who threatens Alera. Meanwhile, Tavi must fight against the Canim horde as he leads a very weak legion.
Ad blocker interference detected!
Wikia is a free-to-use site that makes money from advertising. We have a modified experience for viewers using ad blockers

Wikia is not accessible if you've made further modifications. Remove the custom ad blocker rule(s) and the page will load as expected.